We've all been moved to tears and to give generously to the people of Haiti already but this Earthquake is going to devastate so many lives for years to come. I can't even imagine how shocked and desolate those people who have lost their family, friends, homes, livelihood, everything, are feeling right now but I am sure that these wounds will take an age to heal. Haiti was one of the poorest nations in the Western Hemisphere and now what little they had is in tatters.
I can't do much but have decided to give away, completely free (I will pay all postage/packaging costs) 2 of my Art Dolls, if you can just help me raise a little more for the people of Haiti. I have set up a page where you can leave your donation, however large or small. The donation will go to Oxfam's work in Haiti, each donating person will be entered into a draw for the dolls. I will draw 2 names out of a hat on March the First and send the dolls out to the 2 winners. To enter go to
justgiving
and make a donation, thank you.
If you have a preference for Lauren or Nicole, just leave a comment below indicating which. If both names drawn prefer the same doll, the first drawn will get her, but they are both lovely! :o) If you donate using a different user name than on Blogger, then please let me know in the comment. I know many of us prefer our charity donations to be anonymous but this site allows me to send you a "Thank you" email, and I can later use the email contact to ask for your address if you win one of the dolls. Plus... how can I enter a name in the draw if you donate anonymously!?!
Thank you all in advance for your generosity and Good Luck. Thanks too, to the lovely
Deena Maurus
who helped me find "Justgiving" and figure out how to do this.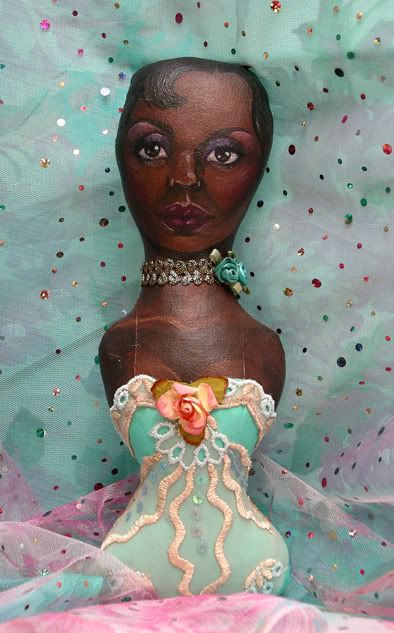 Lauren (top) and Nicole (bottom)