Ha ha, so you thought it was safe to dip your toes in the water again, that the Mermaids and Pirates had left the tepid waters of my stagnant blog...WRONG! Here we have the colourful and cheery work of Chrissy Butler... makes me smile: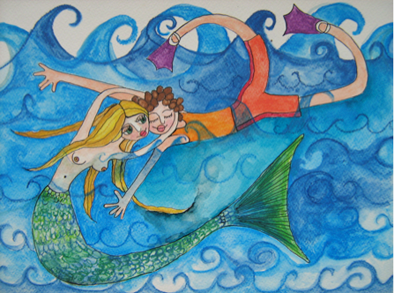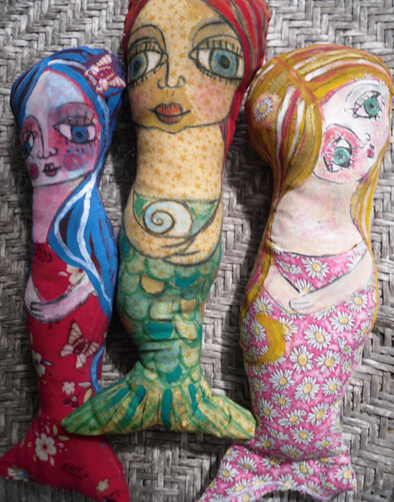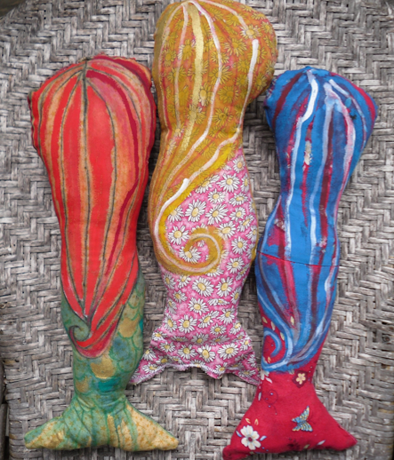 She says: "hmmm what draws me to the mermaid theme...
I have explored a narrative of impossible love between man and mermaid within my paintings. Through this exploration I wanted to capture feelings such as surrender and trust....This led me to experiement with new media such as soft sculpture and draw in subjects such as transformation and longing which has materialised into art dolls."
You can see more at http://thewonderfulplace.blogspot.com/