Looking at photos of a beautiful garden on another blog earlier made me think how our garden has totally transformed in the last 2/3 weeks. Not long ago the trees were bare with only snowdrops and the odd crocus for colour.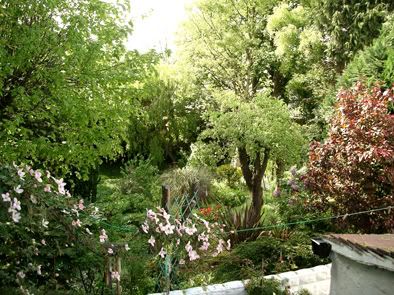 My Grandad always said we should put the birdhouse on a slant so "The rain runs off"... so do the birds!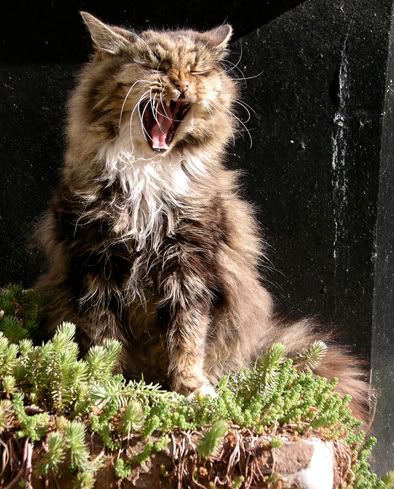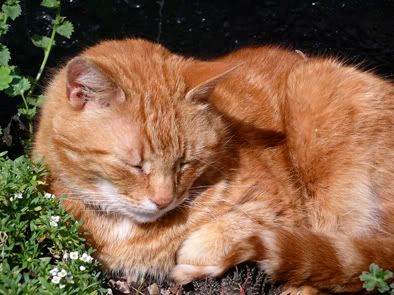 Thought I'd end on some cat pics, what's a garden without a Kitty? That's Stoofin laughing at one of my jokes and displaying his singular fang, and Tix-pickle looking regally red, don't know where Matilda was hiding. I'm working this weekend, so taking the odd break here and there, really don't feel like working when it's the weekend and the sun is out!